27/07/2019
Female Food Founders – Interview with Kim Havelaar Founder of Roqberry Tea
In the seventh of our series of Female Food Founders interviews we look the world of tea. Although tea is one of the world's most popular beverages, it tends not to be treated with the same reverence we see given to coffee. We met Kim Havelaar founder of Roqberry Tea who is on a mission to blend the rules when it comes to tea.  Our tea loving co-founder, Mecca Ibrahim, chatted with Kim about about the world of tea, how to become a tea sommelier and how to make a product stand out in a crowded market.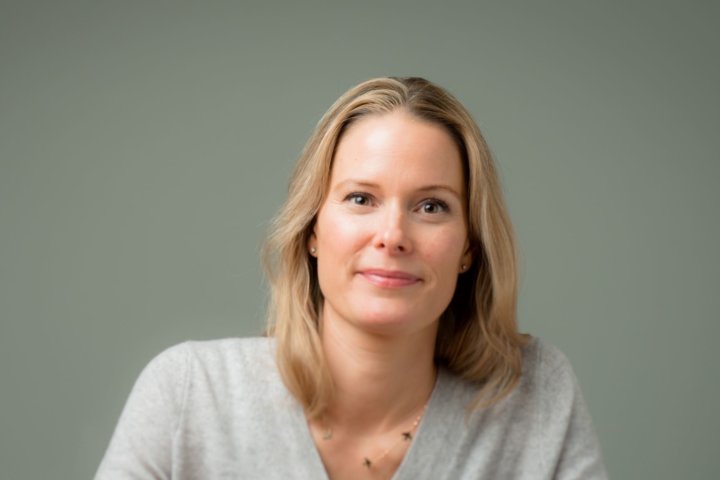 Please tell us a little of your background and how you got into tea?
My background is mostly in the corporate world and I used to work for GE (General Electric) for about 15 years.  It gave me lots of international opportunities. I traveled a lot for work and lived in about 4 different countries, and this is where my inspiration for this business started. It opened my eyes to all of the amazing flavours that are out there.
I've always liked tea and one of the things I started to notice as the whole evolution of coffee was taking place – it's almost now impossible to find any cafe that doesn't have at least six different types of coffee –  was that tea wasn't going through a similar development. Which is quite strange as tea actually lends itself to be blended with different ingredients and flavours.
Also with people reducing their alcohol intake, tea has this great ability to pair really well with food. This has been done in many cultures around the world for centuries. Particularly in  Asia, India and Japan. So with all of these different things happening at once, I thought, wouldn't it be great to to have a tea company that focusses on foodies. They are getting great tasting experiences from adult soft drinks,  gin, craft beer and wouldn't it be great if they got that from tea as well.
How did you begin to learn more about tea? 
I wanted to learn everything about tea, so I started taking courses at the UK Tea Academy. The more I learned the more fascinated I became. I visited some tea plantations in India and Japan.  Eventually I got a certification as a tea sommelier which is a great accreditation but in reality I picked up most of what I know through experience of sitting down with restaurants to pair tea with their food.
We have never heard of the UK Tea Academy, please tell us a little more about that any trade secrets, how do you make alcoholic ice cream, as pure alcohol doesn't freeze?
The Academy was founded by some very knowledgeable and passionate people in the industry and they have put together a wonderful catalogue of courses. The first one is something called Tea Champion which gives you a basic grounding in all things tea and opens up your eyes to all of the different types and categories and the key health benefits.
Then there's the Tea Sommelier course which is more in depth and intense. It goes into each of the different tea producing regions, their legendary teas and their characteristics.  There are written and oral exams. After that they have the Tea Master level which I am currently doing. I've just completed a Masterclass on tea, science and health which goes very in depth into the scientific health benefits of tea.
So with people now almost treating coffee like wine, how do you learn to do that with tea and tell the different varieties?
Where you learn the most is by tasting yourself and experience. There are a number of factual things you need to know about how teas are grown, why green, black, white, yellow and dark teas are categorised the way they are and what the different manufacturing processes does to the flavour of the tea. Also very similarly to wine, there's a lot to learn about the environment about where the tea is grown. The terroir is everything that has an impact on the flavour of the tea – soil, humidity, climate etc. The more the tea plant struggles to grow, often the more intense is its flavour.  For example tea can grow in frosty climates or dry winds or survive insect attacks or grow on rocks or grow without access to sunlight. All of those extreme scenarios do something quite powerful to the flavour of the tea.
As part of the UK Tea Academy course you do a LOT of tasting and  you learn technical terms of how to describe flavour profiles.  You blind taste tea and need to know which is which.  How I learn about tea and food pairing is mostly through trial and error. You want to find balance between the tea and the food, you don't want one to overpower the other. You also want to find complementary flavours between the tea and dish.
For example Earl Grey with its natural citrus components of bergamot goes so well with smoked salmon for example, as it is a classic pairing combination.  We have gotten to the point where we paired a black tea with cacao and freeze dried raspberry alongside a duck confit with a blackberry puree.  The richness of the black tea balances with the richness of the duck and the raspberry complements the blackberries. That's the sort of thing you need to look for, when you are doing a food and tea pairing. I may have a pre-set idea of what might work, but when I go in and taste the food my preconceptions can change dramatically, so I am always learning.
How did the name of your brand Roqberry come about?
One of the best tasting teas that I came across as part of the UK Tea Academy, were called Rock Oolong teas which actually manage to grow on rocks.  That stuck with me as I thought it was amazing they could grow in such a harsh environment. I combined it with berry as a nod to the fact that we have blends with a number of fruits. Rock sounds quite hard and berries sound soft, friendly and accessible so there's that nice balance. We spelt rock with a Q as we like to do things differently. And we're also we are easier to find on Google that way!
Why did you go down the bold colour route with your packaging rather than the tea leaf approach or something with a lifestyle image? 
When I started looking at packaging, I knew that I wanted Roqberry to be a different type of tea brand. There are a number of different unwritten rules regarding tea packaging that people have almost come to expect. It's almost as though tea has to look quite calming and soothing. I didn't want to become another of the same. I wasn't starting this company for tea lovers but more for foodies. I want Roqberry to appeal to anyone who appreciates great flavour and quality food whether they are tea drinkers today or not.
Many people think of tea as bit boring to go with food. Then they come across one of our teas and think, "ah I could start to drink teas with food". With all of that in mind we wanted to be bold as our ethos is  we blend the rules. Each of the colours on our pack has a link with the flavour. Our sushi and spice pack is the colour of the seaweed on the outside of a sushi roll. The colour if the R on our turmeric tea is the colour of turmeric.   There is a little tea leaf hidden in the R too.
How did you start getting your tea to the public? 
We started off really small. I blended quite a lot of different blends to decide the ones I like and came out with loads. It was too complicated to manage so many different inventories so we are going to fold some lines. This is actually a good test, as now they are being sold I can see which ones people are excited by and which I will continue. They are currently sold online, some of our flavours are also on Amazon, and we have just agreed a partnership with Amazon Launchpad.
We also sell through some independent shops and we work with a distributor who sells to specialty shops and farm shops. Plus we sell directly into some cafes and restaurants. By the end of the summer we will be to selling into some hotels too and I'm very excited about that. We are also in conversation now with multiple grocers. I feel we are operationally sound enough now to start those discussions.  Also our customers are asking us for a bigger physical presence and actually say "where can I find you in my  weekly shop?"
We have now seen you at two exhibitions or food festivals in person, FesTeaVal and Taste of London. How did you decide to make those investments? 
It goes back to who we really see as our core audiences.  FesTeaVal is very obvious in that it is centred around tea and the people that came wanted to taste all of the teas there, which is great. Taste of London is not where you would expect to see tea. But it's all about great food and great chefs and is undeniably foodie focussed, so it seemed to make sense for us.
If you were marooned on a desert island what ingredient and one type of dish type you couldn't live without?
That's so difficult as what I love most about food is its variety. But my number one favourite cuisine is Mexican. So I could probably live off something like fajitas for a very long time quite happily.  As an ingredient, although it's hard to have avocados without lime and coriander – I will have to say avocado – I do love them.
Have you found that being a women has helped you in the food & beverage industry?  
I haven't really come across any major advantages or disadvantages based on gender to be honest.  But I do think that women approach things differently to men. And with majority of the food industry being run by men that can be an advantage. We may look at things with a bit more nuance.
What one piece of advice would you give to people starting a tea business?
The tea industry is very established and saturated in the UK. You need to find something that makes you different and stand out.  There are many large established businesses and also some great new ones. I  would advise to take the quality of your tea very seriously too.
You can find Roqberry Tea, online in their shop and on Amazon. 
Look out for more interviews with female founders of food businesses in the coming weeks.  In the meantime you can read our interview with Anishya Kumar the founder of Zinda Foods & the AirWrap, our interview with Juliet Barrett co-founder of Grenade, our interview with Tanya Robertson-Lambert, founder of The Saucy Affair, our interview with Cecily Mills founder of Coconuts Organic ice cream;our interview with Renee Elliott founder of Planet Organic and our interview with Jane Woodhead co-founder of Speakeasy Ice Cream.
View all news