06/07/2019
Female Food Founders – Interview with Cecily Mills Founder of Coconuts Organic
In the fourth of our series of Female Food Founders interviews we turn to ice cream, as summer is finally here. Also with the Allergy and Free From Show taking place in London, we met Cecily Mills founder of Coconuts Organic , dairy free ice cream.  Cecily's ice cream secured two investment offers from Dragon's Den.  Our co-founder, Mecca Ibrahim, chatted with Cecily about about dairy-free, Dragons and driving sales in Tesco.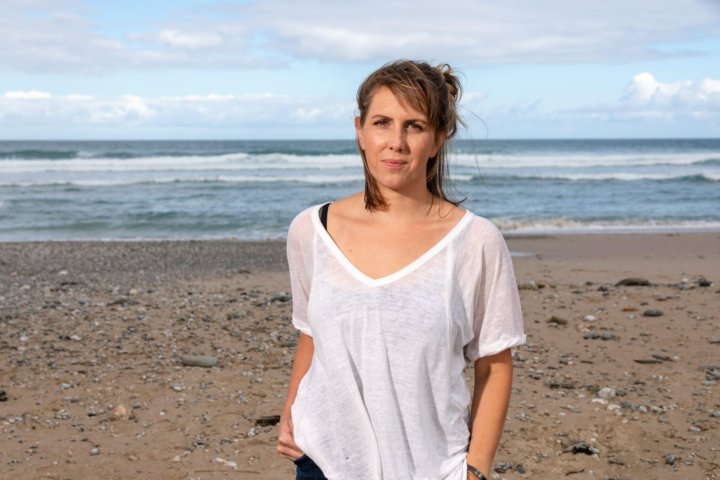 Please tell us a little of your background and how you got into the ice cream business?
My background is retail. I went to university down in Sussex and straight out of uni, I was very clear that I wanted to get on some kind of structured graduate scheme.  I wanted to stay in the South East. I joined M&S and spent 5 years there. I moved onto Oliver Bonas as their retail operations manager, managing 42 stores. But during that time, I had my early thoughts for the business as I was commuting from Brighton to their head office in Chessington.  It was a really exhausting and long commute coupled with  a demanding job. I was living on black coffee & sugar which wasn't sustainable. I changed my diet to a vegan one which helped me immensely and I felt amazing. But I realised that I missed ice cream a lot and so I started making it myself.
Why did you move back to Cornwall ? 
I knew that I always wanted to get back to my childhood home of Cornwall. Lots of things aligned in 2013 and I went to The Natural Show where a number of big coconut brands were just emerging.  The "clean eating" movement was also just starting.  It was combination of my diet change, commute and making that ice cream, which made me think I wanted to make a go of producing ice cream and move back.
Tell us about your Dragon's Den journey?
It was an amazing experience and is coming up to a year ago now. I knew I needed to raise some funds, but being in Cornwall and being the mother of two beautiful girls, made it impractical for me to do much networking around investment, which mostly takes place in London. I needed to do something radical to get investment. I had always loved Dragon's Den. I had seen more and more food businesses doing well on Dragon's Den, so it went from there. I did a lot of practice of my pitch, and was actually with the Dragons for a couple of hours, but they cut it down to 15 minutes for TV. I came out with not just one, but two offers from the Dragons.
How do you make the Dragons, who are multi million pound investors, sit up and take notice?
Number one, you have to have display of confidence in yourself and your business, but don't over-step the line.  Secondly, it really helps also to have a bit of history with your business, we weren't profitable when we were in the Den but everything was moving in the right direction. We had gone onto Ocado, we were selling internationally, we had some history, we had data and customer feedback.  Finally, you need to show your ambition, the Dragons are sophisticated investors, they are not doing you a favour.  They will want to see how you plan to grow the business and they will want to see how they can get a return on their investment.
Where did you see the areas of growth, because you were already doing quite well? 
To put it down to one word, it was volume.  We have a very expensive product in so far that it's organic. We wanted to be on shelves of Tesco and Sainsbury's and not just Ocado.  It's still quite early days for those supermarkets but we have just gone into Tesco and it's all hands on deck to raise our brand awareness in Tesco.
What are the trends in the plant based food market – do you see it growing? 
Plant based food is becoming the new normal. It's not a trend, it is here to stay. That's great news for us. More and more people are moving away from dairy. There's a lot of opportunity in the sector. Both plant based and organic are very small areas in ice cream. It's quite a hard product to develop, but we have got it stable. It's vegan and certified organic.
You have re-packaged and re-branded, how did this happen? 
It has been such a journey to get to this.  We had been around about three years with no re-fresh. There were a number of new players coming into the market.  We had many iterations and it took us months and months to re-brand.  We've had a crazy scale up year going from a small brand to supplying over 600 Tesco stores. In big supermarkets you only have seconds for the consumer to look at your product and choose to buy it. We wanted people to get that the product was a natural ice cream and was non dairy. It's helped by the bright colours, and pop art style. We didn't want the pictures of coconuts themselves any more.
What's your desert island ingredient or the one type of meal you couldn't live without?
The dish type would be curry because I basically live off curry. Mostly lentils and chick peas and spinach.  Coconut oil would be my ingredient, I use it for absolutely everything. From bushing my teeth with it, to using it on my hair, to putting it in food.
Have you found that being a women has helped you in business?  
There is a lot of solidarity and support amongst women in food businesses.  A lot of the discourse around this does come around women being under-represented, particularly when it comes to investment and raising funds. But I've personally not found any adverse affects. There is a great sisterhood of women in food which every woman should  try to use. No one I have ever asked for help has ever said no.
What one piece of advice would you give to people starting out?
You absolutely have to believe in yourself. You also have to be humble enough to seek advice and to know when to ask for help. You need the balance to know when to listen to yourself and know when to listen to others. Are you going to do the same as everyone else or do what is good for yourself?
You can find Coconuts Organic ice cream online at Ocado and in 600 Tesco stores throughout the UK. 
Look out for more interviews with female founders of food businesses in the coming weeks.  In the meantime you can read our interview with Anishya Kumar the founder of Zinda Foods & the AirWrap, our interview with Juliet Barrett co-founder of Grenade and our interview with Tanya Robertson-Lambert, founder of The Saucy Affair.
View all news