18/06/2023
Meet Clare Smyth MBE – new President of Bocuse D'Or UK
Ambassador of Women In the Food Industry, Antonia Lloyd, talks to Clare Smyth MBE, the first and only British woman with 3 Michelin stars, at her London restaurant Core by Clare Smyth, and the new President of the Bocuse D'Or UK.
The Bocuse D'Or is a world chef championship set up by legendary French chef, Paul Bocuse, in 1987 to broaden the public's understanding of culinary excellence. Described as the greatest culinary spectacle in the world, the most rigorous cookery contest of its kind akin to a culinary Olympics, the UK team have never been on the podium since it began although they have come very close, in 4th place in 2013 and 7th in 2023.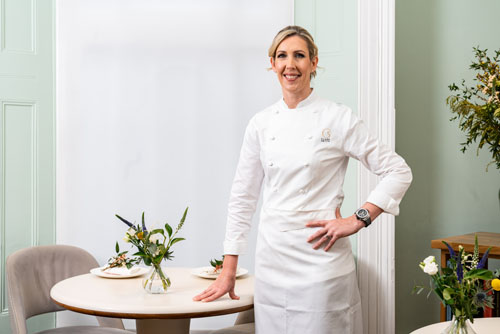 All Photography by Jodi Hinds
What level of ambition have you got for the UK team and how do you feel about the challenge ahead?
We obviously want to get onto the podium and we really feel like we have the ability to do it. We do incredibly well in this competition, we punch well above our weight for the funding that we receive and if we could just get a bit more support, funding and recognition, we could really make it all the way. We've always got a great team, we've got very good chefs, mentors, support. It is really about that extra funding and time to allow these candidates to really train and focus on the competition.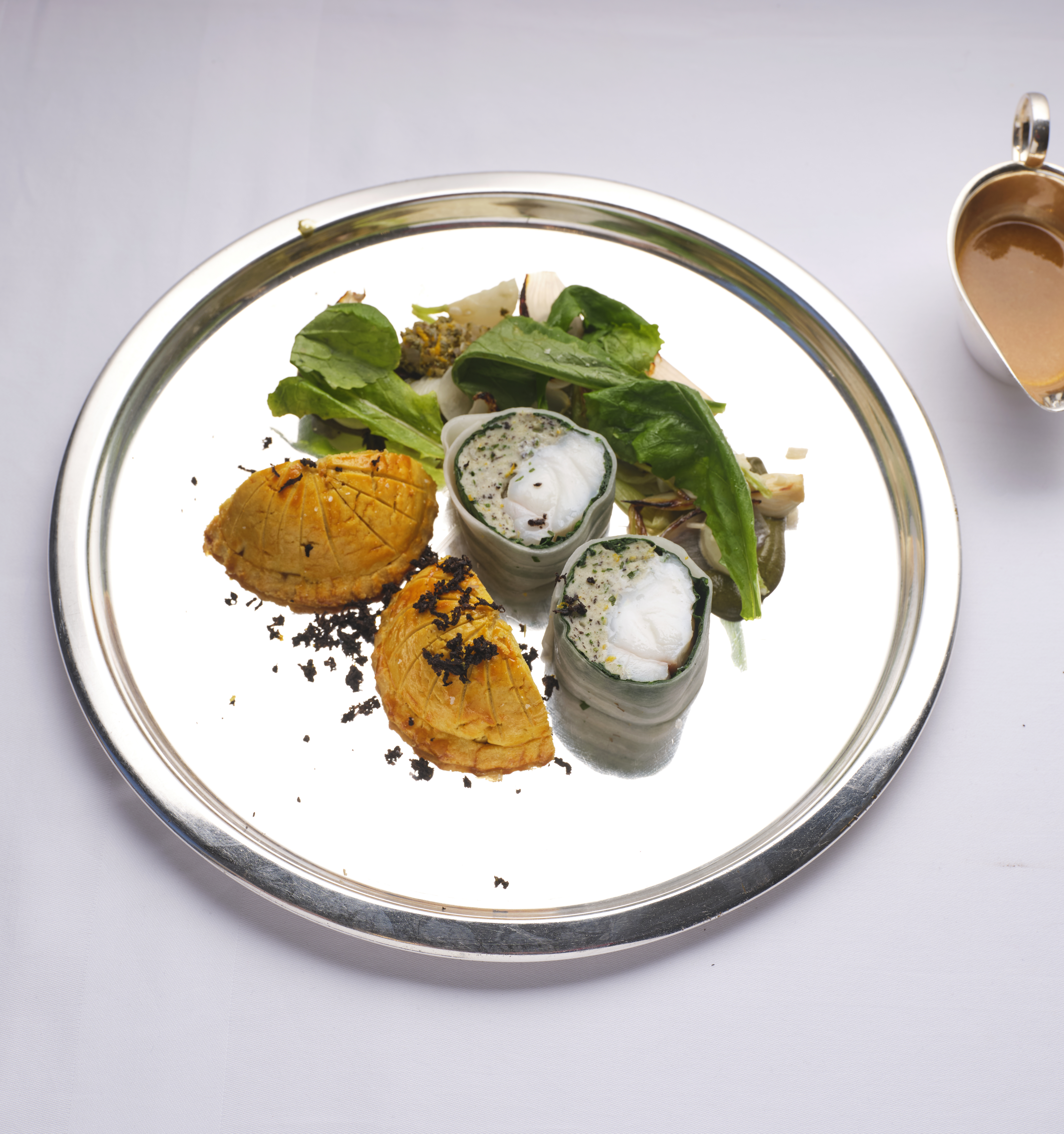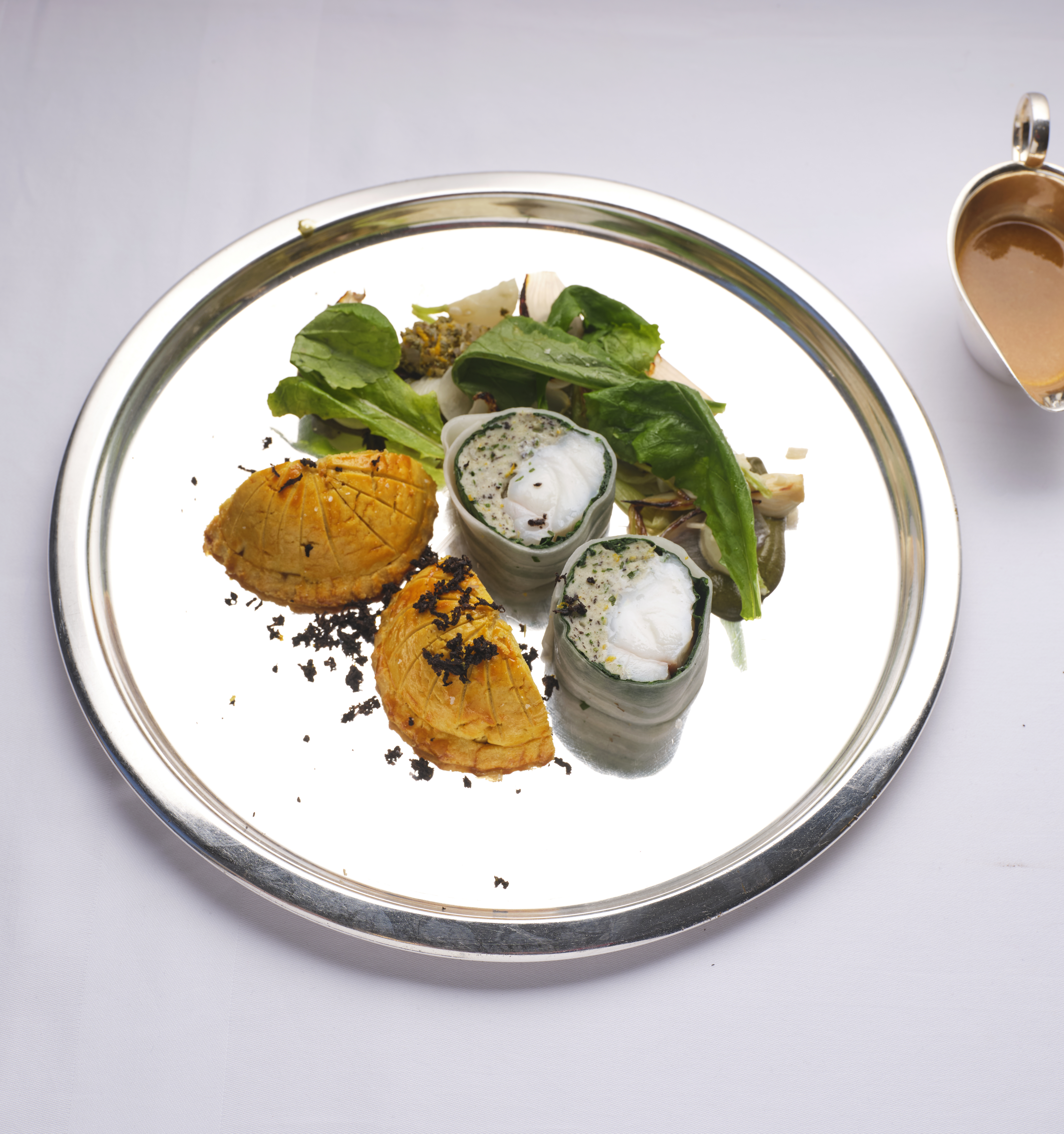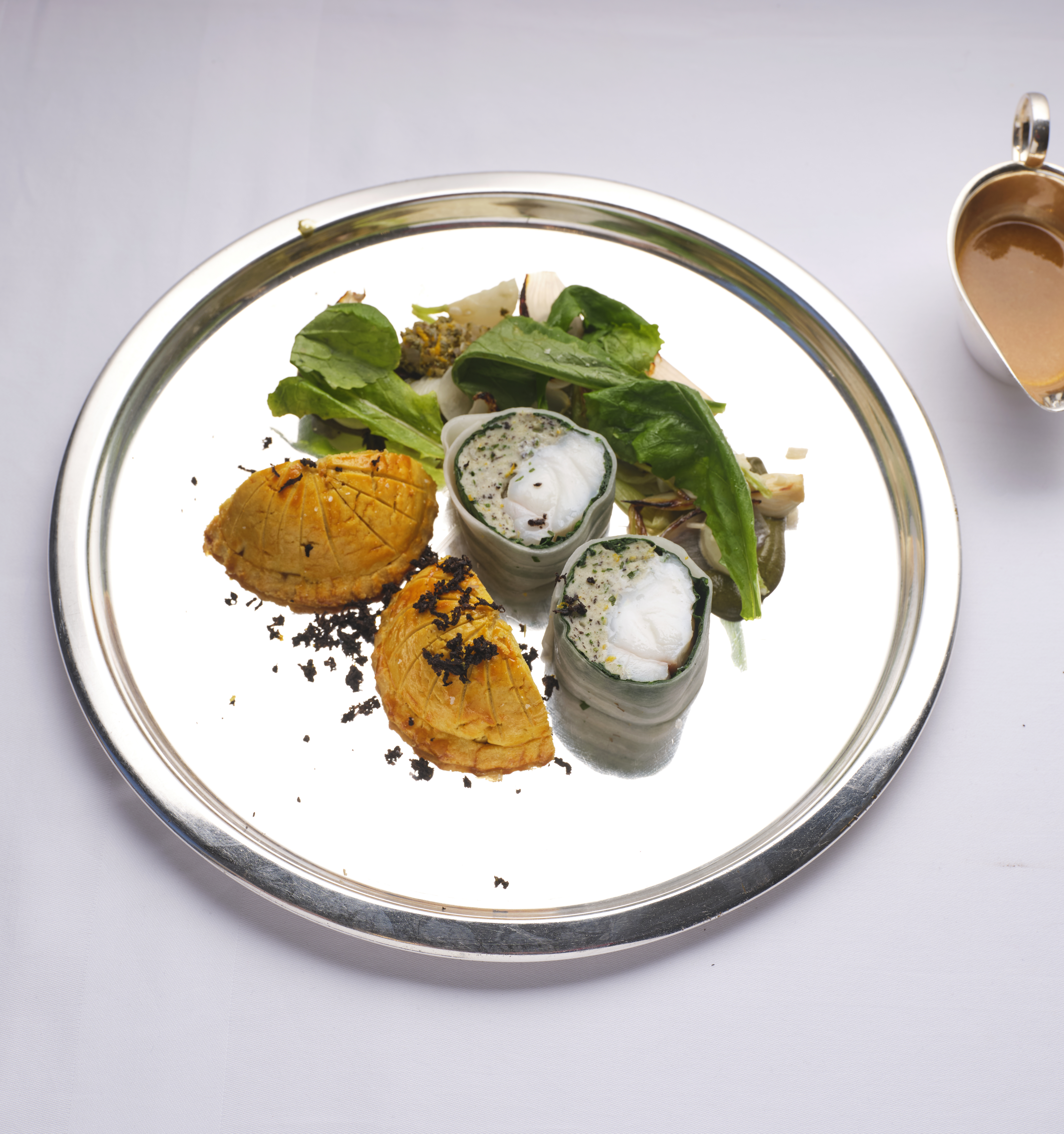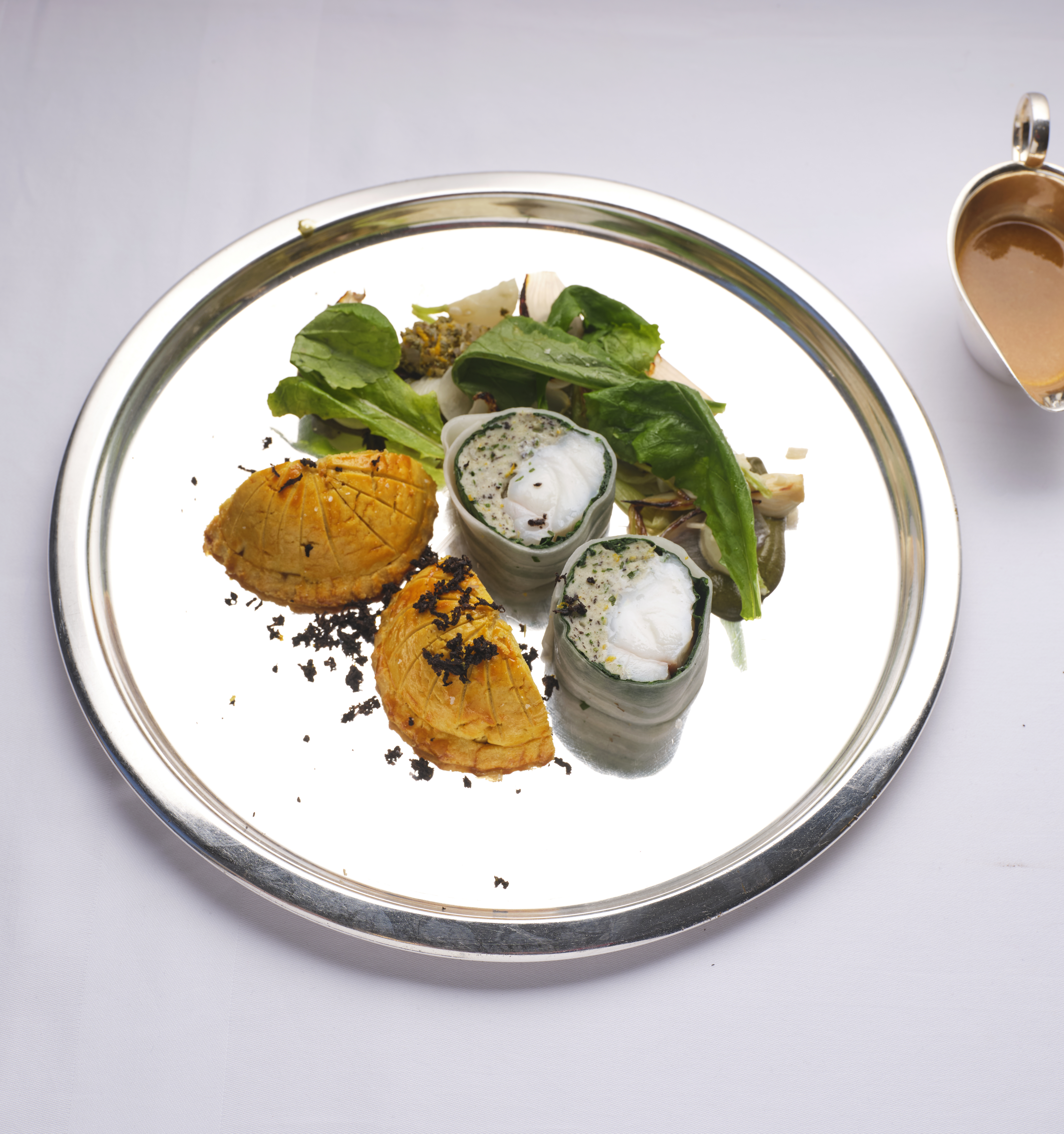 How has funding helped other countries take gold at the Bocuse D'Or and had wider benefits?
The very top countries are extremely well funded by their governments, and they recognise the importance of food and food tourism within their country and what that brings. Whereas our government hardly recognises the hospitality industry at all actually. To be honest, you can see the difference that's made in other countries, like Scandinavia, where you've seen a huge growth in food tourism. America really got behind their team and they won it. It's inspirational, aspirational for young chefs and for the future – the innovation that happens within this competition of people at the top of their game pushing, creating new things, you see trends and new techniques filtered down through the industry globally.
As President, is one of your goals to attract more funding?
My goal is to try and find a way that we can get more support using our connections and through fundraising dinners. I mean, we are literally doing this ourselves for nothing. We do this to represent our country because we care about it and we care how we're represented. This is cooking on a global level and it's just us putting our time into it with people like Simon (Rogan at 3* L'Enclume), myself, John Williams (The Ritz, 1*), all the years he's been doing that, Andreas Antona (Chairman, Chef-owner of Simpsons). All of these people really are passionate about representing Britain in the best way.
How important is the national selection coming up this autumn and what will you be looking for in terms of calibre of chefs to compete?
We have to find the right candidate, the very best person that's going to represent us, and it is obviously to do with their skills, commitment, but they must have the right attitude. It's like an athlete going into the Olympic Games. We can help train, support, mentor them to help them to grow as long as they're prepared to do it. We've got the coaches, the psychologists and we've got a huge network around them. We're going to work very hard with them over the next six months to a year and ultimately the next 18 months to get them to their goal.
The National cook-off takes place this autumn and is inspired by the 'Feed the Kids' theme at this year's World Final and it's also committed to supporting The Cancer Awareness Trust.
For the first task the finalists must cook six plates using Scottish salmon, a suitable sauce and 3 garnishes using ingredients known to support cancer recovery.  What level of precision and creativity will you be looking for?
We are looking for the ultimate in food. These dishes have to be breath-taking in presentation, flavour, creativity. It really is the absolute pinnacle. We're looking for real beauty and artistry and true understanding of wonderful flavour. We also believe quite strongly in nutrition and obviously helping the cancer platform and putting that message out there. We want chefs to be more aware of nutrition, have more training. I'm really passionate about it – it's about health and well-being too, there's a pandemic in this nation, the lack of nutrition, and it's something that we need to really address.
The second task will be the platter. Finalists will need to prepare a saddle of South West UK Lamb and lamb sweetbreads from Aubrey Allen with two seasonal garnishes and a suitable sauce. As a judge, what is key to the platter and why is this a great challenge?
We're very lucky to work with great suppliers that are our supporters and sponsors as well. We always look at trying to use all parts of the lamb including the offal – it is an extra skill and sometimes using these cuts are more challenging to present well. It really is about looking at their skill, their ability to use this ingredient, present something beautiful, but that at the heart of it will respect the product and the flavour of it as well.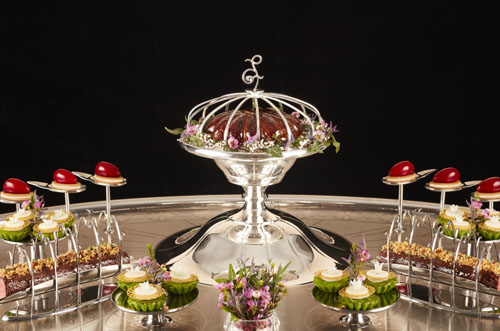 Looking ahead to the next World Final of the Bocuse D'Or in 2025, should the UK team be in the frame, what will it take to get on that podium and describe what it's like in Lyon?
It's an extremely intense experience. Everything has been mapped out for this competition – the teams are literally like athletes, their diets are sorted out, how many coffees they're going to have, every move they make is like a formula bound to a tee. You have this rehearsed but once you go on to that stage, it's an incredible amount of pressure, but it's an amazing buzz. You see the best chefs in the world representing their countries and competing at this level. We want to put everything into it. We want to get on the podium.
There are 4 in the team: the chef, the young commis chef to support, there's a coach and obviously then myself as the President.  It's as if the coach were standing beside the boxing ring on the outside of the kitchen communicating constantly with the team and they have their game plan. They'll have screens everywhere, with about 100 different timers for everything they should be doing at a certain time. It's intense, 5 1/2 hours long. There are adjudicators around them judging – how they work, how precise they are, their wastage, how cleanly they're working. When they're doing such intricate work and they're under so much pressure, obviously things can go wrong. With all our practises we have to iron out as many problems as we possibly can by the time we get to Lyon.
How do you hope to inspire Britain's younger generation of chefs through Bocuse D'Or?
I remember being 25 the first time I went to watch it live. André Garrett was competing for Great Britain then. You're just surrounded by your idols and it's incredibly inspiring. The best chefs in the world are there cooking some of the most beautiful food in the world. It's incredibly important for the profession and something to aspire to.
What advice would you give to any woman chef starting out in the industry?
It's about finding a good place to work. There's so much you could do in the hospitality industry. If I look at my team now, 50% of the team are female. It's just the norm for us and that's fantastic. It's probably not the same still for every kitchen, but I think finding a good place to work where you have like-minded people around you and you're learning and evolving is the most important thing. Resilience is incredibly important, determination and hard work. It's important for me to support the next generation of young women to make it through so that we stop having this conversation. It's all good having 50% of the team being female, but we just need to make sure that they make it all the way through because that will change everything.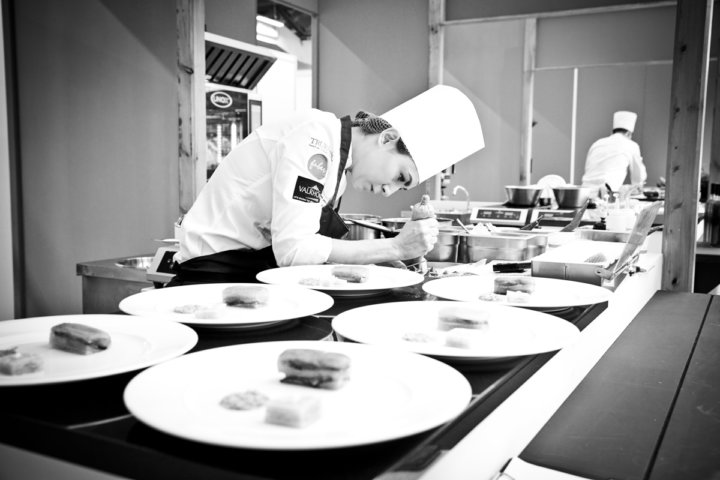 A shortlist of chefs who apply for The Bocuse d'Or UK Selection will be invited to be interviewed by UK President Clare Smyth, Chair Andreas Antona and UK Performance Coach Mike Duckett. The Bocuse d'Or UK Selection, will then take place in the autumn at the Gordon Ramsay Academy in Woking, Surrey. 
You may also like to read our interview and podcast with Ruth Hansom on competing in Bocuse d'Or National selection.
View all news