26/06/2019
UK Women in Business Insider's Top 100 of Coolest People in Food and Drink
You wait for one list of inspiring people in the food & drink industry and three come along at once. Hot on the heels of CODE's Hospitality's Over-50s Power List and the World's 50 Best Restaurants, Business Insider have just published their Top 100 of the Coolest People in Food and Drink. Naturally we were delighted to see a number of women based in the UK in that list. Our co-founder Mecca Ibrahim highlights why she thinks they're cool.
This is the first listing of its kind and is said to be "inspired by the hugely successful Tech 100, Business Insider is launching its first ever Food 100 — a ranking of the 100 coolest people in the world of food and drink, with a particular focus on Europe and North America."
Topping the list and picking up more accolades than you can count on several hands Asma Khan has been voted "Female Entrepreneur of the Year" at the Asian Restaurant Awards, "Entrepreneur of the Year" in the Asian Women of the Year Awards, the first UK chef to be featured on Netflix's award-winning Chef's Table and one of the first supporters of Women in the Food Industry.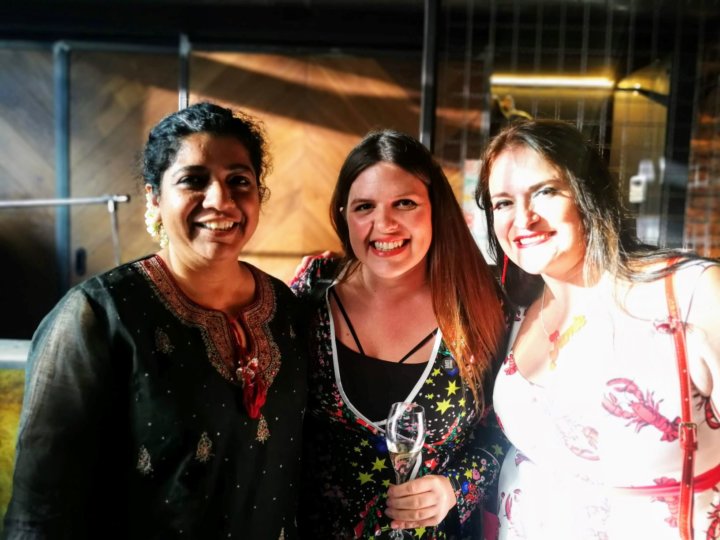 Personally, I couldn't be prouder. I've met Asma several times, worked with her at Great British Chefs and she's my Facebook friend.  I love how Asma always remains grounded, human and hugely funny as anyone who saw her on Sunday Brunch not long ago will testify.
Clare Smyth, a Roux Scholarship judge, awarded the title of Best Female Chef in the World by the World's 50 Best Restaurants in 2018— in a time when only four of the top 50 restaurants were being run by women — Smyth remains the first and only female chef to ever run a three-Michelin-starred restaurant in the UK.  She is often cited by chefs we have interviewed as being their inspiration. Her appearance on the list will doubtless mean she can inspire more.
Food writer and anti-poverty campaigner Jack Monroe started her blog " A Girl Called Jack" in February 2012, and it swiftly soared in popularity thanks to her budget-friendly recipes. "It wasn't long before she was being covered in the national press, and Monroe (AKA the Bootstrap Cook) is now an active campaigner as well as recipe developer, despite having no formal food education."  I've  known Jack since those early blogging days. She has a huge warm smile and in the face of such public acclaim (and sometimes criticism for her outspokenness) always has time for people who supported her from the start. She also rocks a pink suit as pictured at The Foodism Awards.
Melanie Goldsmith is a real life force. I met her co-founder Emile before Melanie herself. A couple of months later I heard her speak and truly admire the direction of her business –  Smith and Sinclair . You can't fail to get caught up in her enthusiasm if you hear her too. She told Business Insider  "Emile is a chef and had always experimented with jelly, so we cooked up the 'edible cocktail gummy' — much like a Haribo — to serve at our dating events." After setting up a store in London's Berwick Street Market and selling a grands's worth of product in their first week, Melanie and Emile have since gone on to launch an ecommerce site and into Harvey Nichols, John Lewis, and a number of other retailers. They've also launched three other products — an edible alcoholic fragrance, a tablet to enhance the colour and taste of a drink, and a sherbet dipper.
Penultimately, and mainly because I LOVE chips,  I'd like to highlight Sutton and Sons this is a family-run mini-chain of three traditional British chippies based in Hackney, Stoke Newington and Islington.  But as Business Insider say  "One of their restaurants, however, is somewhat less traditional, in that it is entirely vegan. While vegan restaurants serving plant-based versions of the classic British dish isn't unique, Sutton and Sons was the first fully vegan chippy in London."
"Their "fish" is made from banana blossom that's been marinated in seaweed and samphire and then deep-fried in their own batter. What's more, the menu at their exclusively vegan branch in Hackney also includes "prawn" cocktail, "scampi," "tofish," "chicken," and "fish" burgers, battered vegan sausages, and vegan pie and mash, proving that the plant-based amongst us needn't miss out".
Finally because I'm a sucker for a good podcast, I love  singer, Jessie Ware's "Table Manners" which she hosts with her Mum Lennie who is a chef. Think Friday Night Dinner crossed with James Ramsden's The Kitchen is on Fire  and Radio 4's In and Out of The Kitchen the podcast is  "Inspired by the raucous dinners of their Jewish family, and sees the mother and daughter duo joined round their kitchen table by celebrity guests such as Ed Sheeran, Yotam Ottolenghi, and Sam Smith for a home-cooked meal to discuss food, family, and more."
I'd like to give a shout out to "Gut Doctor" Megan Rossi and Harley Street Nutritionist Rhiannon Lambert for appearing in the list too. Congratulations to all. The full Business Insider 100 Coolest People in Food and Drink can be found here.
View all news