13/06/2023
Chef To Watch: Meet 2023 Roux Scholar April Lily Partridge
Ambassador of Women In the Food Industry, Antonia Lloyd, interviews 29-year-old sous chef April Lily Partridge from The Ledbury (2*) on her recent triumph winning the coveted Roux Scholarship.
The Roux Scholarship is considered one of the toughest chef competitions in the UK and winning it is often a marker of even greater things to come. Since it started in 1984 its elite group of winners, who have to be under 30 to compete, have been hugely influential in the restaurant industry: the late Andrew Fairlie who held two Michelin stars at his eponymous restaurant in Gleneagles, the formidable two Michelin starred Sat Bains, and more recently one Michelin starred Spencer Metzger at The Ritz, are all big names synonymous with winning the top prize.
This year April Lily Partridge became only the second woman in its 39-year history to triumph, not since Mercy Fenton from Ireland won it in 1994.
All Photography by Jodi Hinds
This year's final cook off was as challenging as ever – the six finalists were tasked on the day with creating a dish on the theme of Pâté Chaud de Lotte (hot monkfish pie) – a recipe originally created by the Troisgros family whose restaurant in Roanne has held three Michelin stars longer than any other restaurant in the world.
How did you prepare for the final Roux Scholarship challenge?
The interesting thing with the Roux Scholarship in comparison to other competitions I've done is that you couldn't the prepare for the final. It wasn't like you knew a brief or the ingredients or anything like that. It really came down to your experience and how long you had been cooking for and whether you had a little bit of luck on your side on day, which felt exciting. In the lead up to it I practiced cooking different fish and fish cookery techniques at The Ledbury on my days off as the regionals was meat focused so I had a gut feeling it was going to be fish. But to be honest, I just tried to spend the lead up not getting too overwhelmed with the anxiety and pressure. I spent my days off with people I loved, doing positive things, so I was in a good headspace ready for the final.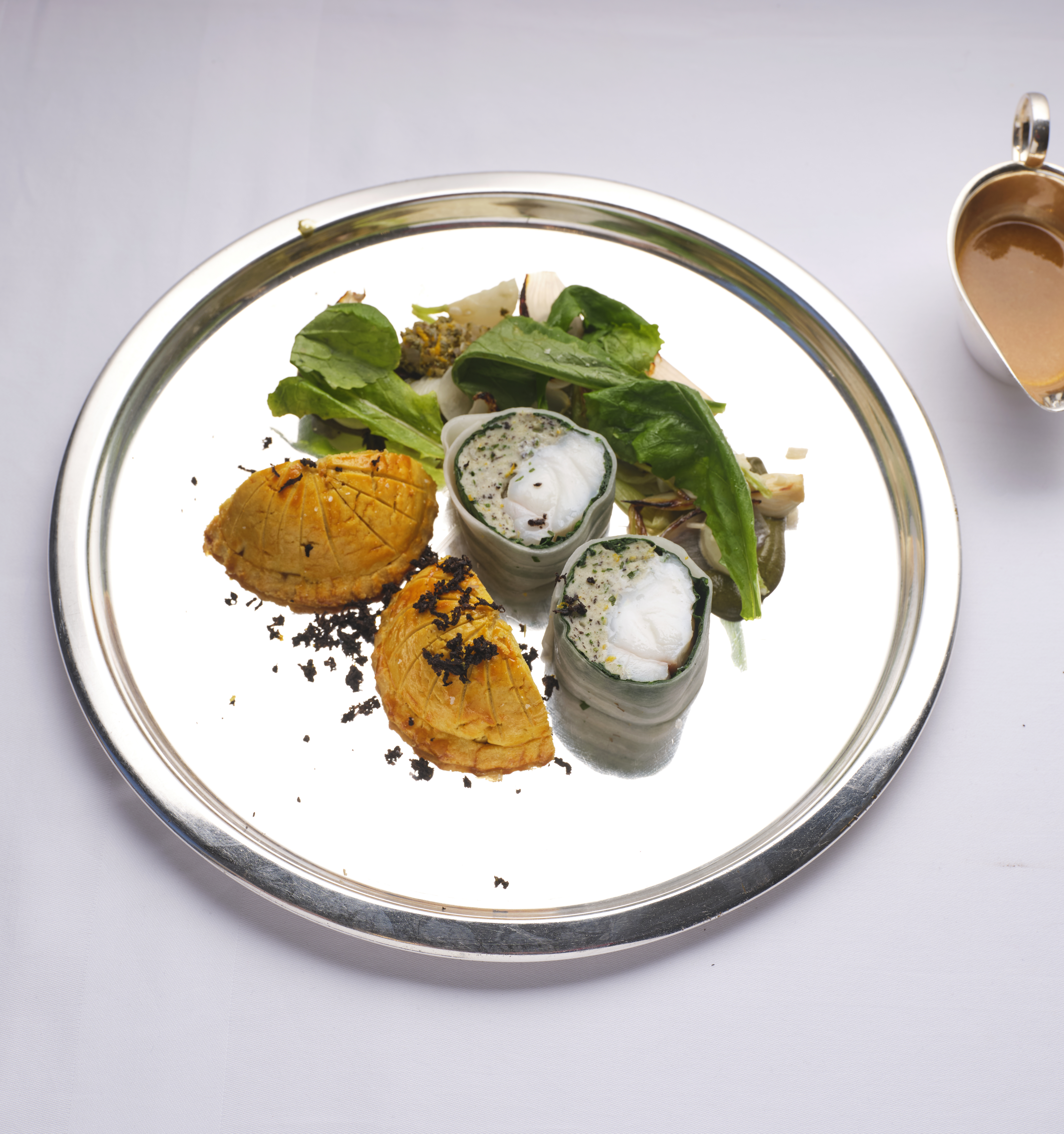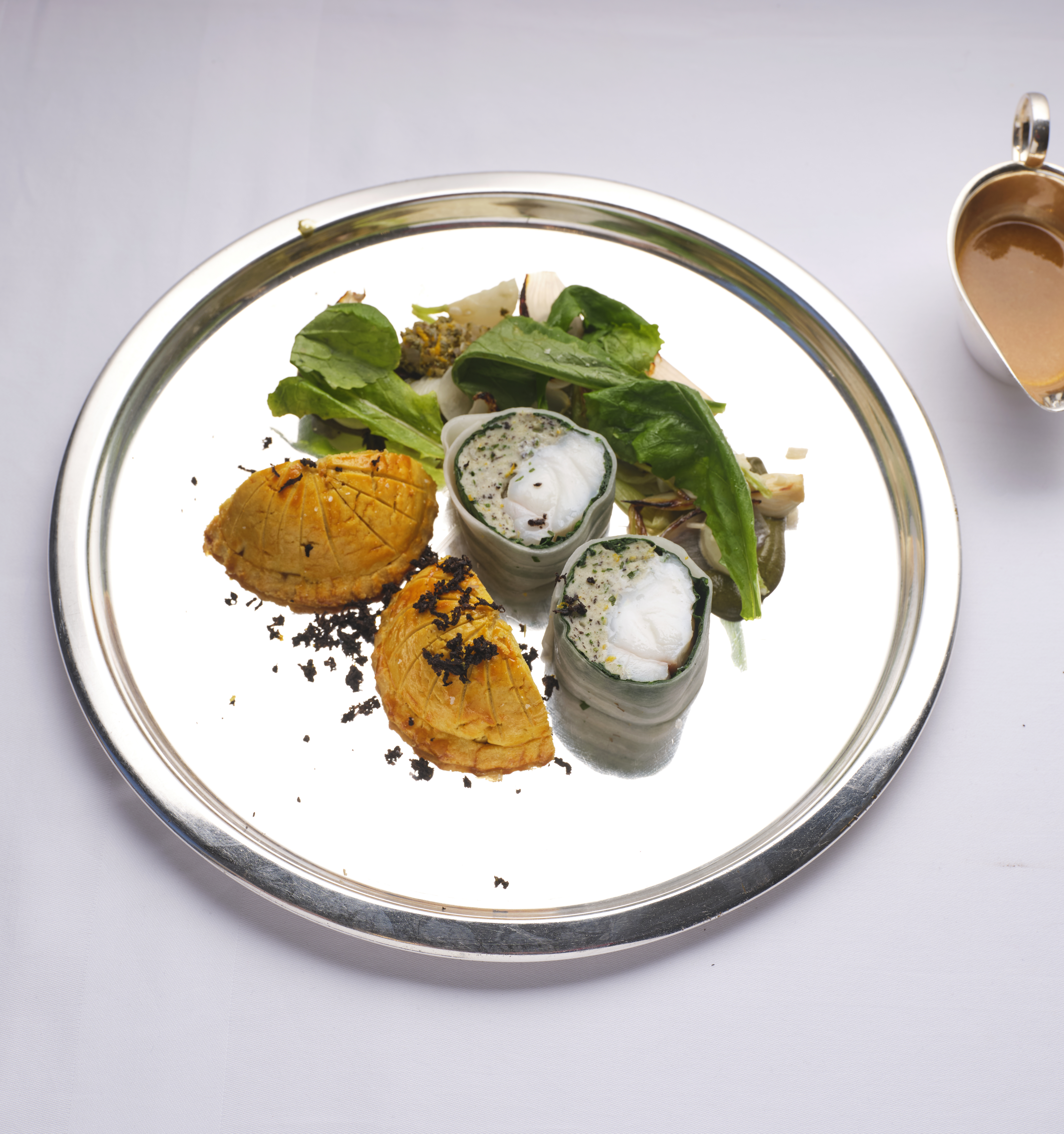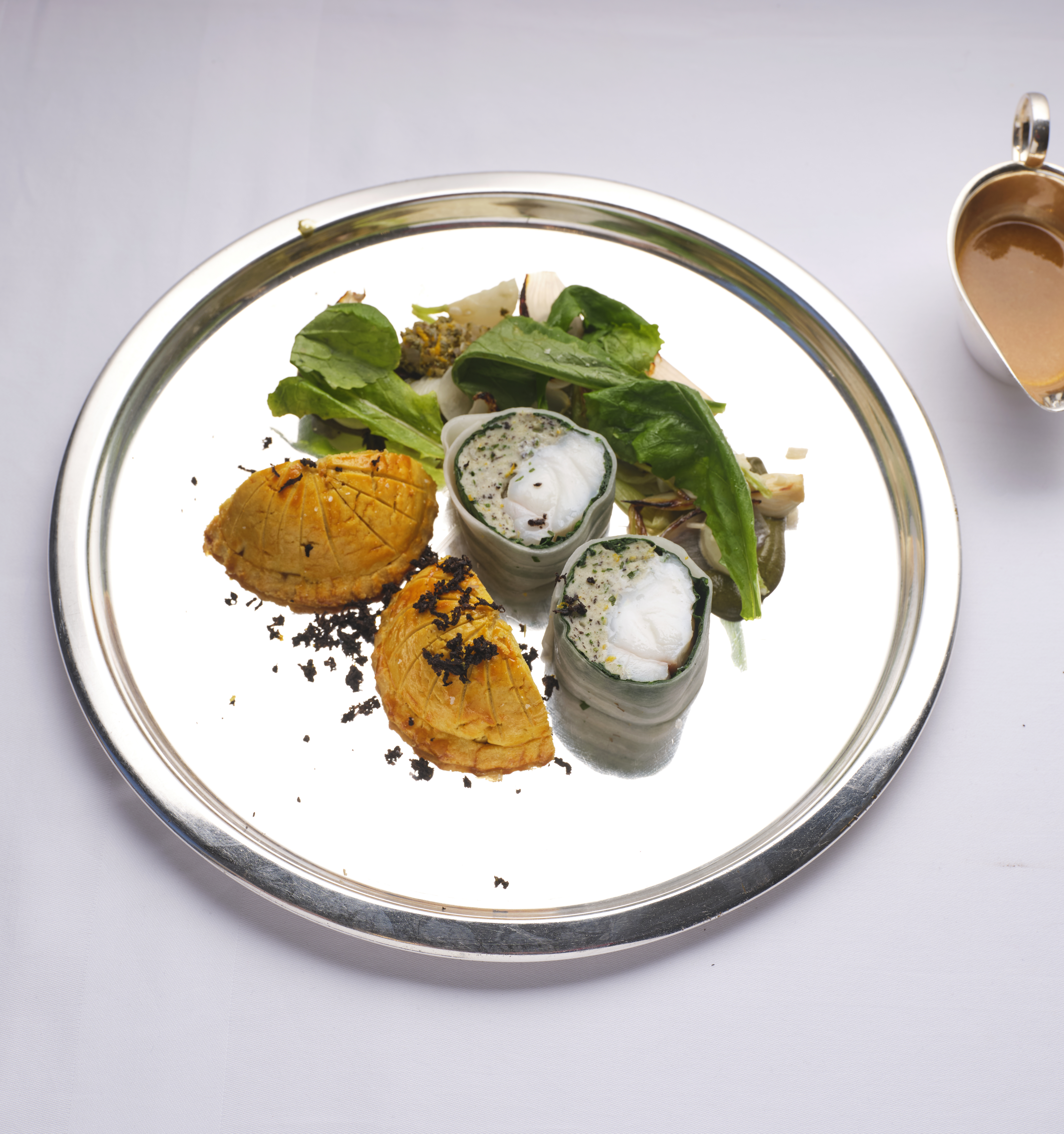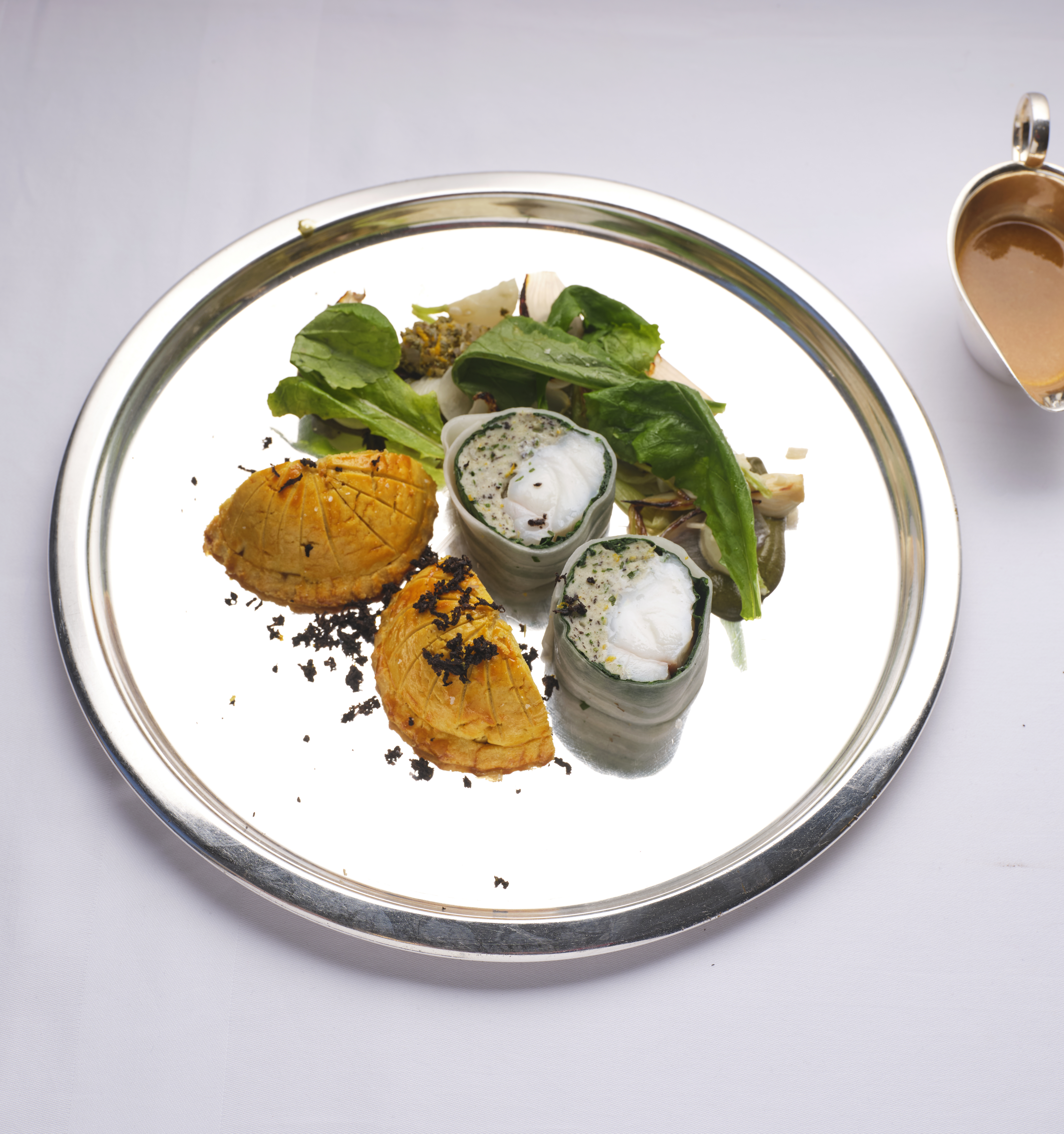 What was the pressure like cooking a dish on the theme of a 3 Michelin starred Troisgros recipe for a collection of formidable chefs (including joint chairmen Michel Roux Jr and Alain Roux, Angela Hartnett OBE, Head chef at Le Gavroche, Rachel Humphrey, and former Roux Scholars)?
I felt an overwhelming amount of pressure to do well, especially as I have done competitions before, so I knew I wasn't the underdog and that people expected me to do well. Cooking for the Troisgros family was an intimidating task but they were so lovely and I felt very comfortable talking to them, they were so nice! I definitely questioned everything as soon as I had finished though, I just didn't know if my interpretation of the brief was right and I didn't want to put a poor version of their dish up to them. It was incredibly hard as I didn't know what the original was meant to taste or look like, so it was the unknown.
Describe your final monkfish dish with pithivier accompaniment. How did you come up with it?
We had time before entering the kitchen to come up with our dish but when I entered the kitchen my gut feeling was my interpretation was wrong so throughout the competition I was literally just making up the dish as I was going along, which was carnage to be honest! My final dish was Monkfish wrapped in spinach and daikon with a mousse along the fillet made with the monkfish trim, citrus, truffle and herbs with a garnish of alliums and turnips with a charred allium top purée and a roast monkfish bone sauce infused with ginger served table side.
How surprised and delighted were you to win?
I was completely shocked, overwhelmed and just so humbled. I genuinely didn't think it was me and hearing my name felt like a dream come true. I think that was and will always be one of the most incredible and special moments of my life. I still feel completely overwhelmed.
Has winning the Roux Scholarship changed you in any way? 
The Roux Scholarship was a career defining moment for me. I have always struggled with anxiety and self-belief, and it really solidified I am on the right path doing what I'm supposed to be doing and to keep pushing. I haven't started doing any trips yet with the Roux Scholarship, but I have sent my ideas forward and have time booked off ready so I can't wait to see what's in store over the next year, I think it will be life changing.
What is your favourite part of working as sous chef at 2 Michelin starred The Ledbury?
I have worked incredibly hard in my career to try and get to the top and although I still have a long way to go, many more years to get under my belt and heaps more knowledge to absorb, I'm so grateful to Brett (Chef Patron at The Ledbury) for always believing in me and making me a Sous Chef at The Ledbury. It's my favourite restaurant in the world and holds such a soft spot in my heart. I'm just so proud to be a part of the core team trying to make it better every day and inspire the next generation to be respectful about produce, humble and hardworking in their approach, and to always strive to get better each day, not only as individuals but also as a team.
What are the summer menu and/or ingredient highlights that you're looking forward to creating with Brett, Tom Spenceley and the team?
Tom Spenceley (The Ledbury's Head Chef) and Brett are the brains behind the menu at the restaurant and Tom has put some outstanding dishes on recently that, in my opinion, are truly world class. Using Brett's outstanding produce like his Iberian pork that he rears on his farms and Tom's creative mind they are unstoppable. One of my favourite dishes Tom has put on is the Cornish mackerel, with kosho emulsion, orange jam, Field 28 herbs and a sauce of blood orange juice and mackerel bone dashi, it's incredible.
What word of advice would you give any woman starting out in the restaurant industry?
I would really encourage women to join the industry. With the right attitude and work ethic the rewards are wonderful, and the industry is so rewarding. The journey will be hard, and there will be bumps along the way, but don't give up, the best things in life are worth waiting and working hard for. Come on girls!!
Since winning the Roux Scholarship April Lily Partridge has won the Chefs to Watch Special Category at The National Restaurant Awards on 12th June 2023. She clearly is a chef to watch and we wish her every success for the future.
View all news