12/11/2023
Apply for the FoodTech 500 – the Fortune 500 of FoodTech
Calling all FoodTech innovators! Inspired by the Fortune 500, our supporter Forward Fooding is proud to present the FoodTech 500, the world's first definitive list of the global entrepreneurial talent at the intersection between food, technology and sustainability. Don't miss your chance to be a part of the 'Fortune 500' of the FoodTech sector, applications close on November 15th!
Apply for the FoodTech 500
This is your opportunity to shine and be recognized for your extraordinary contributions to the FoodTech world! As a FoodTech 500 winner, you'll gain access to a global network of industry stakeholders, networking, and global visibility, press coverage, propelling your startup to new heights!
Over the last four editions of the FoodTech 500 Forward Fooding received over 7,500 applications and have provided international exposure to over 1,500 AgriFoodTech companies innovating from farm to fork. Now in  2023, they are back to celebrate more entrepreneurs who are transforming the food system as we know it.
Discover how to become part of the world's ultimate list of global entrepreneurial talent that operates at the intersection of food, technology, and sustainability.
The FoodTech 500 Methodology
The FoodTech 500 showcases selected international AgriFoodTech startup and scaleup companies using a unique methodology to rank them based on their business size, digital footprint, and sustainability practices.
FoodTech is described as "The emergent sector exploring how technology can be leveraged to improve efficiency and sustainability in designing, producing, choosing, delivering & enjoying food".  To enter your company needs to be an incorporated entity, have an active website and be formed less than 15 years ago.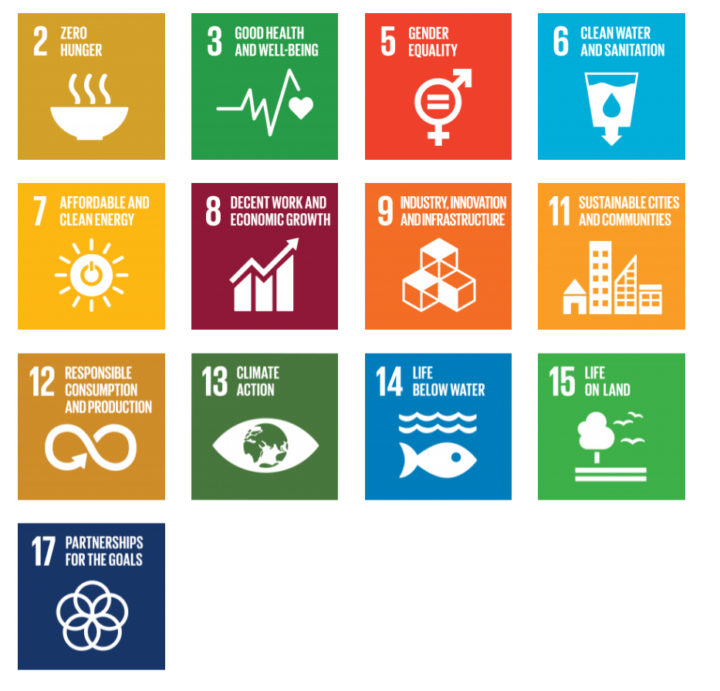 Once all of the entries are validated, 500 companies will be shortlisted. Data from each company's application will be ranked using the FoodTech Data Navigator's unique set of algorithms which will give a business size score and the digital footprint score. Each business is assessed on  their sustainability, using data from a self-assessed questionnaire devised by sustainability experts from the academic world that takes into account each Sustainable Development Goal the companies are achieving.
The last step of the process will be aggregating the three individual scores (business size, digital footprint and sustainability score) giving each company a score out of 300, which then determines their ranked position on the overall list.
About Forward Fooding
Forward Fooding is the world's first collaborative platform for the food & beverage industry fostering innovation via FoodTech Data Intelligence and corporate-startup collaboration. Headquartered in London with satellite offices in Barcelona and Rome, they have built the largest FoodTech database in the world and have been fostering a global network of AgriFoodTech entrepreneurs since 2015. To learn more visit: forwardfooding.com
Apply by 15th November 2023
Seize this incredible opportunity to rank among the top 500 FoodTech companies in the world! 
Apply here: https://forwardfooding.com/foodtech500/  The application form is not onerous and can be completed relatively quickly.
We hope to see you on the list!
You may also be interested in the following: Winners of the BBC Food and Farming Awards 2023, Tech for Good: Green Solutions Transforming FoodTech, Discover what happened at our Sustainable Food Futures Event and  Meet Michelin Green Star Chef Chantelle Nicholson.
View all news