24/06/2019
Angela Hartnett and Nisha Katona share Remarkable Places to Eat in new BBC2 show
Food lovers, there's a new TV show coming your way which looks a treat.  Remarkable Places to Eat, coming to BBC2 from 17 July 2019, features Fred Sirieix as he travels around Europe with some of Britain's top chefs including Angela Hartnett and Nisha Katona, visiting some of their favourite places to eat.
We are big fans of Fred Sirieix (from TV shows including Million Pound Menu and Dinner Dates) he's expert at front of house having served as a Maître D for a number of Michelin-starred restaurants and worked at some of London's leading places to eat. Soon, he'll be joined by four of the country's leading chefs – Angela Hartnett, Nisha Katona, Tom Kerridge and Michel Roux Jr  who will be taking him to a European town or city that's home to their favourite eateries.
Michelin starred chef Angela Hartnett of Murano will be sharing her favourite places in Venice. She told Delicious Magazine: "I think I know Venice, but each time I visit the same thing happens. It feels familiar – then I discover a bridge I haven't crossed, hear a gondolier belting out an unheard bit of opera, or find somewhere new and good to eat, and I realise I don't know this city at all."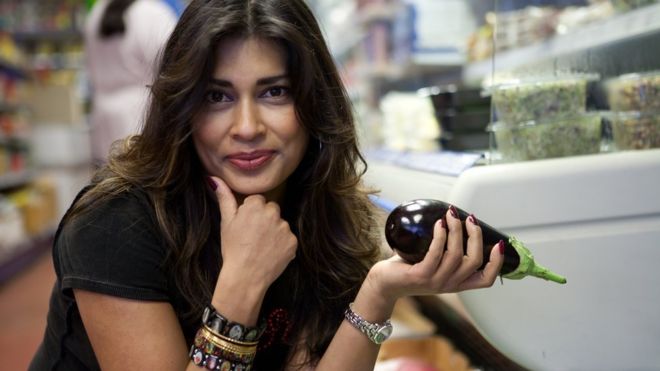 The chefs will open up their little black books and take Fred to their all-time favourite places to eat. This could be a roadside shack, a simple deli, or a famous establishment run by a leading chef.  Food writer Nisha Katona  founder of Mowgli Street Food restaurants and regularly seen on TV in shows such as Sunday Brunch and My Kitchen Rules will be sharing her favourite places to eat in San Sebastian.
Michel Roux Jr. gets to show Fred some of  the best food places in Paris; and Tom Kerridge of The Hand and Flowers will be showing Fred his food highlights in Edinburgh. Each week Fred's guests will explain why the various eateries  get their vote, and uncover their expert insights and observations.
This colourful travelogue will be packed with mouthwatering meals, behind the scenes discoveries and some delicious recommendations for places to visit.
The BBC say "they aren't just eating, they're going behind the scenes to understand what really goes into delivering perfect service, world-class food and an unforgettable experience. From the simplicity of the perfect Parisian ham baguette to a Michelin-starred experience in Edinburgh, this is the ultimate insider's guide."
Remarkable Places to Eat is produced by  Outline for BBC Two. The executive producers are Outline's Managing Director, Laura Mansfield,  Producer Katy Fryer (pictured below) and the company's Creative Director, Helen Veale.  The first episode will be broadcast on 17th July 2019 at 8pm.
If you think you have what it takes to be on TV in a food show, discover what TV producers are looking for in our feature – 7 things you always wanted to know about being on TV in the food world!  You might also like our interview with Ruth Hansom winner of Fred Sirieix's Million Pound Menu the new Head Chef at Pomona's in Notting Hill. 
View all news