12/04/2022
The British Library Food Season 2022 Events featuring Women In The Food Industry
The British Library are in the 5th year of their highly popular talks on food, all inspired by their extensive food-related collections.  Many of the events feature prominent women in the food industry. The events started in  April and run until late May 2022. We highlight some of our favourites.
14th April – 19.00 – 20.30 – Eating to Extinction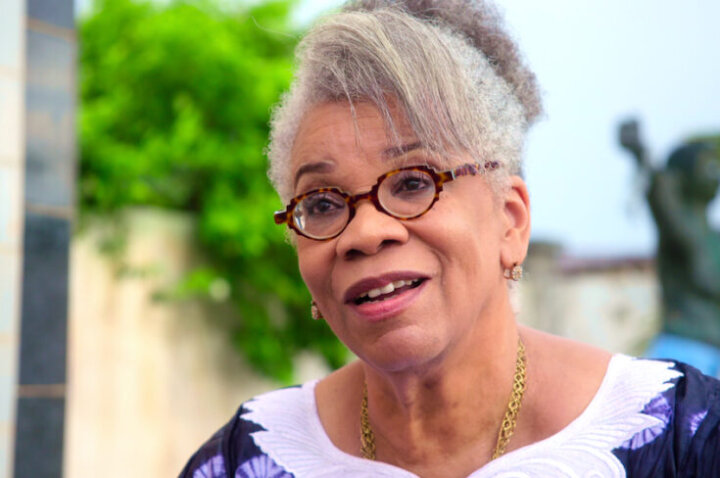 In his recent book Eating to Extinction, Dan Saladino looks at the stories behind foods that are on the brink of extinction around the world. It's about food systems, farmers, communities and cultures, and why their possible demise matters.
Dan talks to Jessica B. Harris, leading expert on African and African American foodways, along with two producers who feature in the book, cheese-maker Joe Schneider and perry and cider maker Tom Oliver.
Tasting samples will be provided for those attending in person.
21st April  – 19.00 – 20.30 – Food in Fiction
Kate Young returns to the Food Season after her hugely successful talk last year on food in crime fiction. This time she is in conversation with novelist Sarah Winman as they look together at how authors use food in building character, place and narrative; especially through the lens of Sarah bestselling latest novel Still Life which uses food brilliantly to convey life in London and Florence from the 1940s to 70s.
29th April 19.00 – 20.30 – Food in Prisons
A psychologist, ex-prisoner and prison food reformer discuss the food prisoners are fed inside British correctional institutions, and why it might be impacting rehabilitation.
Leading psychologist Kimberley Wilson chairs a discussion with a former prisoner Sophie Barton-Hawkins and Lucy Vincent, who set up Food Behind Bars, a charity campaigning for bigger budgets for better food.
In this free event they discuss the reality of prison foods, what prisoners actually eat, how it impacts on their physical and mental health, and on reoffending rates.
4th May – 19.30 – 20.30 – Vanilla: Anything but Boring
Join food historians Katie Sampeck and Rebecca Earle and host, food writer, Sue Quinn, as they unpack the remarkable history of vanilla in a free event.
Now often synonymous with pure, boring and unexciting, vanilla has a long story, just as stimulating as its dark twin, chocolate. Using historical sources from the British Library's collections, Katie and Rebecca explore the evidence for, and changes in, vanilla's meanings and uses in the Early Modern world.
18th May 19.00-20.30 – Cooking the Books – The Culinary Works of Eliza Acton and Mrs Beeton
Victorian cookery writers Eliza Acton (1799–1859) and Isabella 'Mrs' Beeton (1836–1865) may have lived over 150 years ago but their impact lives on, shaping home cooking and influencing modern cooking-writing.
Join Mrs Beeton's biographer Kathryn Hughes and Annabel Abbs, the author of a fictional account of Acton's life – The Language of Food – as they discuss the life, work and legacy of these two remarkable women. Chaired by Food Season founder and curator, Polly Russell.
20th May – 19.00 – 21.00 – Tastes of India
Food-writer Maunika Gowardan leads a series of chefs and food-writers in conversations on culinary history, community influences, spices and cooking techniques. She is joined by Ravinder Bhogal of Jikoni on her Punjabi heritage, chef and food-writer Romy Gill on the culinary world she discovered in Kashmir for her latest book On The Himalyan Trail, Kavi Thakrar of Dishoom sharing ways the food of Bombay shaped Dishoom's journey, and St John Bread & Wine's head chef Farokh Talati on Parsi food culture.
Each conversation is paired with a small plate of food.
21st May – 11.00-12.15 – Red Sauce, Brown Sauce: A British Breakfast Oyssey with Felicity Cloake
Guardian columnist Felicity Cloake is back on her bike for Red Sauce, Brown Sauce, the follow-up to her hugely successful One More Croissant for the Road. This time Felicity is cycling around Britain to celebrate and investigate the Great British Breakfast. Over breakfast in the British Library's beautiful Piazza Pavilion, together with some of the iconic foods featured, she'll share her breakfast discoveries.
Tickets £20 with a copy of Red Sauce Brown Sauce.
23rd May – 19.15 -20.30 – Plantinum Jubilee Pudding
Join food historian Dr Annie Gray, and culinary writer Regula Ysewijn, a judge on the Platinum Jubilee Pudding Competition, to celebrate the remarkable ideas and creations the competition has generated.
The Platinum Pudding Competition, hosted by Fortnum and Mason, will see the creation of a brand-new pudding to mark the Queen's Platinum Jubilee. Much like Coronation Chicken in 1953, or the Victoria Sponge before that, the aim is to create of a dish that celebrates our monarch and can be enjoyed across the UK.
27th May 19.00 – 20.30 – Angela Hartnett's Good Food for Real Life
Angela Hartnett is a leading figure in the UK's food scene, not only for her Michelin-starred cooking at Murano but also as a campaigner, the star of several TV series, and as a cookbook author. Here she talks with Itamar Srulovich of Honey & Co about her career, the future for restaurants and about home cooking as she publishes her latest book, The Weekend Cook: Good Food for Real Life. 
The Food Season runs until 27th May  2022 with a mixture of online and in person event.  Ticket prices vary from free to £20. 
View all news