14/06/2022
Spotlight on Women Head Chefs and Restaurateurs in National Restaurant Awards 2022
Hundreds of votes from chefs, food writers, editors, top industry suppliers and critics were counted to reveal the country's best restaurants. This year's Estrella Damm List of Top 100 Restaurants shows a number of inspiring women running award-winning restaurants including the restaurant which took the top slot Ynyshir run by Amelia Eiríksson and her head chef partner, Gareth Ward.
The small dining room in the remote property, located just south of Snowdonia National Park is stripped back and a little Scandi in feel with a fully-open kitchen where diners can watch the casually clad brigade at work. It is the first time in the award's 16-year history that a restaurant outside of England has claimed the top spot.  It was also named Best Restaurant in Wales.
The Best Restaurant in Scotland went to Inver which was  23rd in their list of 100 Best UK restaurants). Pamela Brunton's small, characterful restaurant with rooms on the shores of Loch Fyne offers a contemporary and progressive take on traditional Scottish food. Carnoustie-born chef Pamela Brunton and her restaurant manager partner Rob Latimer opened Inver in 2015.
Congratulations to Restaurateurs of the Year Dan and Natasha Smith. Pastry chef Natasha Norton-Smith opened The Fordwich Arms in Canterbury with her Head Chef husband Daniel, four years ago. The pub was awarded a Michelin star after 10 months. Earlier this year their recently launched The Bridge Arms received a Michelin star and came in at number 67 in the list.  The Fordwich Arms was number 17 in this year's top 100.
We're were also delighted to hear that this year's Lifetime Achievement Award went to Ruth Rogers. The co-founder of The River Café celebrates her restaurant's 35th birthday this year and continues to be an inspirational voice in the world of restaurants and beyond.  Her restaurant was number 26 on the list.
Congratulations to the other very talented women head chefs and restaurateurs who made the top 100 including:
Core by Clare Smyth at number 8.
Nieves Barragan-Mohacho for Sabor at number 15.
Josie Stead and Ed Wilson the team behind Brawn at number 23 and Sargasso at number 89.
Husband and wife team, sommelier Sandia Chang and chef James Knappett for Kitchen Table at number 28
Chef Florence Knight and artist-cum-entrepreneur Jonny Gent for Sessions Art Club at number 30.
The Parker's Arms  in the Ribble Valley Lancashire run by chef patron Stosie Madi and her business partner Kathy Smith at number 44.
Siân Buchan and Cal Byerley's Northumberland restaurant, Pine, at number 48
Imogen Davis and Ivan Tisdall-Downes, the team behind Native at number 50.
Ally Thompson and Aledx Nietosvuori the team behind Hjem at number 52.
Hélène Darroze at the Connaught at number 63
Amy Corbin and Patrick Williams of Kudu in Peckham at number 64.
Sunaina Sethi and her brothers Karam and Jyotin the team behind Gymkhana at number 71.
Melanie Arnold and Margot Henderson of Rochelle Canteen at number 74.
Anna Tobias chef patron of Café Deco at number 75.
Chef Patron Roberta Hall-McCarron for The Little Chartroom at number 90
Rob and Donna Taylor the team behind Tallow at number 91
Adejoké 'Joké' Bakare of Chishuru at number 93
Victoria and Josh Overington the team behind Le Cochon Aveugle at number 94
Lisa Goodwin-Allen Executive Chef at Northcote at number 96.
Anne Sophie-Pic of La Dame de Pic at number 99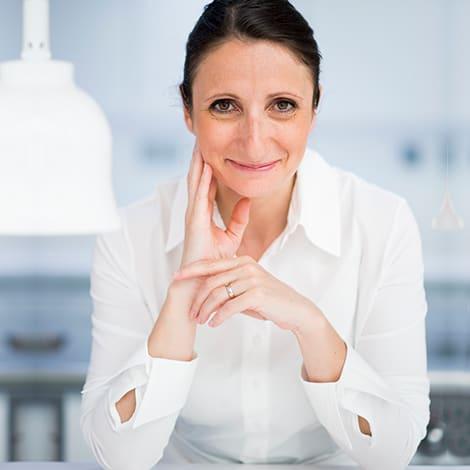 Congratulations to all. The full Top 100 National Restaurant Awards 2022 list can be found here.
View all news