17/02/2020
Michelle Diederichs
Michelle Diederichs, founder of Koyah PR and promotions manager for Bocuse d'Or Team UK and is a member of the Bocuse d'Or UK Academy Board.
Photography by Jodi Hinds
Michelle has worked in communications for more than 20 years. She has worked in a range of PR and comms agencies including a global consultancy in Berlin. Her experience covers hospitality, technology, recruitment,  health, public sector and luxury goods.
She founded her PR agency Koyah PR in 2010 and currently works on gaining publicity and media exposure for restaurants and hotels including The Elephant Restaurant in Torquay, The Bay Tree Hotel in Broadstairs, Simpsons in Edgbaston, The Cross in Kenilworth and The Corner House in Minster and Canterbury.
As promotions manager of the Bocuse d'Or UK Committee, she is supporting the ambitions of the UK team in competing in the world's most prestigious cooking contest. The Bocuse d'Or sees the very best chefs from around the globe come together every two years in Lyon, for two days of intense competition and a huge celebration of the culinary arts.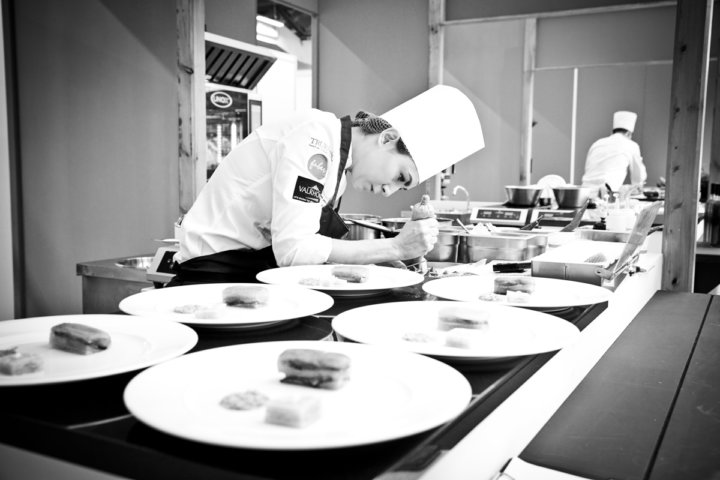 Photography by Jodi Hinds
Generating UK support for the UK team at Bocuse d'Or was a truly rewarding challenge for Michelle. She was tasked in  raising awareness and generating financial support for the traditionally underfunded British team. By engaging with key trade and food journalists, taking them out to the finals and delivering bespoke content for their media, she helped to  secure long term interest in the competition and raised significant funds.
Photography by Jodi Hinds
Michelle will be joining our panel on Recognising and Rewarding Success at Tredwells for our first event for International Women's Day celebrations. Discover what is required to do well in the PR world and how to develop skills to get your business and your efforts recognised by local and national media. Get your tickets here!
View all news