26/04/2019
Discover Filipino Family Food in Kensington High Street – Romulo Café Review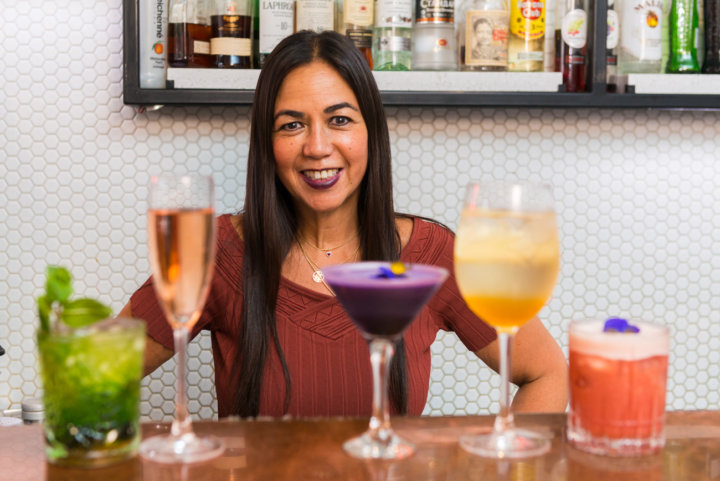 You could be forgiven for not having tried Filipino food before.  Although London prides itself on being one of the most multicultural cities in the world when it comes to food, if you ask most Londoners if they have tried Filipino food before and the answer will probably be no.  If you'd like to change that, head over to Romulo Café an 80 seater restaurant on Kensington High Street (almost opposite The Design Museum) for one of Asia's best kept secrets. Our co-founder, Mecca Ibrahim, visited for dinner and was amazed by the dazzling dishes.  
Rowena Romulo opened her Kensington restaurant in March 2016. She's the grandaughter of the late General Carlos P Romulo , the first Filipino to win a Pulitzer Prize and a renowned gourmand but also  diplomat, statesman, soldier, journalist, publisher, author and sometime president of the UN General Assembly! Her grand mother a former beauty queen, Doña Virginia Llamas Romulo held many amazing dinner parties. When she passed away in 1968, reams of recipes were passed down the family and left to Rowena and her sister, Sandie.  The first Romulo Cafe was founded in Manila in 2009 by Sandie and her husband, Enzo Squillantini, as a tribute to their illustrious grandfather. There are now three branches in Manila.
Romulo Café London is located in a former Georgian townhouse where it serves those wonderful dishes passed down the Romulo family and new re-imagined versions of Filipino dishes. The dishes are designed for different palates, appetites and eating preferences – but the overall ambience is a very comforting and you feel like you are sitting in a large welcoming family home.
After a refreshing Filipino lemonade. Rowena's husband led us through the menu. As neither myself or my guest (Ros Rathouse founder of The Cookery School on Little Portland Street) had eaten Filipino food before we were happy to take his recommendations. I had the sizzling chicken – Insal Sising.  Superbly tasty diced chicken thighs marinated in annatto, ginger, green chili, garlic and lemongrass
Ros had a Filipino version of ceviche with fresh tuna, native lime, ginger, chilli, red onion and beetroot chips
My chicken was followed by a really sticky and satisfying pork belly dish called Adobong Babo – slow cooked Dingley Dell pork belly in soy, garlic and rice vinegar, served with a trio of potatoes. The side dish of garlic rice was "a taste of home", and made a fragrant pairing with the dish.
Ros's squid (Rellanong Pusit) was stuffed with tomato, cheese, onion, garlic and annatto oil and served on a bed of squid ink rice, and a real vibrant show-stopper.
All of the dishes were a riot of colour with their vibrant ingredients, although the most vibrant was to come in the form of a ube (purple yam) cheesecake for dessert.
Sprinkled with coconut served with coconut ice cream it was a true burst of colour. Sat on a Graham Cracker base the cheese cake filling was a vivid purple that I had never seen in a dessert before. The light coconut ice cream cut through the richness of the cheese cake and provided a comforting close to our delightful meal.
Both Ros and myself are keen to return to try many of the other dishes that caught our eye, including rice noodles, chilli King prawns and flying fish.
You can find Rowena's Romulo Café  at 343 Kensington High Street, London W8 6NW, Telephone – 020 3141 6390
View all news